Omar T in HAVANA Glossary
Fiction & Reality
Somewhat Alphabetical (R)=Real (F)=Fiction
(R) In this Omar T story, all of the places mentioned in Havana are real, though they and their host city are going through a time of revolutionary change.
Paseo di Marti Art Market
A world class walk and people observation location
Enjoy youthful play in dance and roller blading, as well as a chance to linger with all the artists. Seek out the artist who shares something with the author, he signs all his art, Omar T
Havana Restaurants/Bars/Cafés Omar Favorite's List
Habana Vieja:
*
El Dandy Bar & Galaria
– All day good cheer, Omar T and the Author's favorite hangout in Havana.
Brasil #401 esq. Villegas
Plaza del Cristo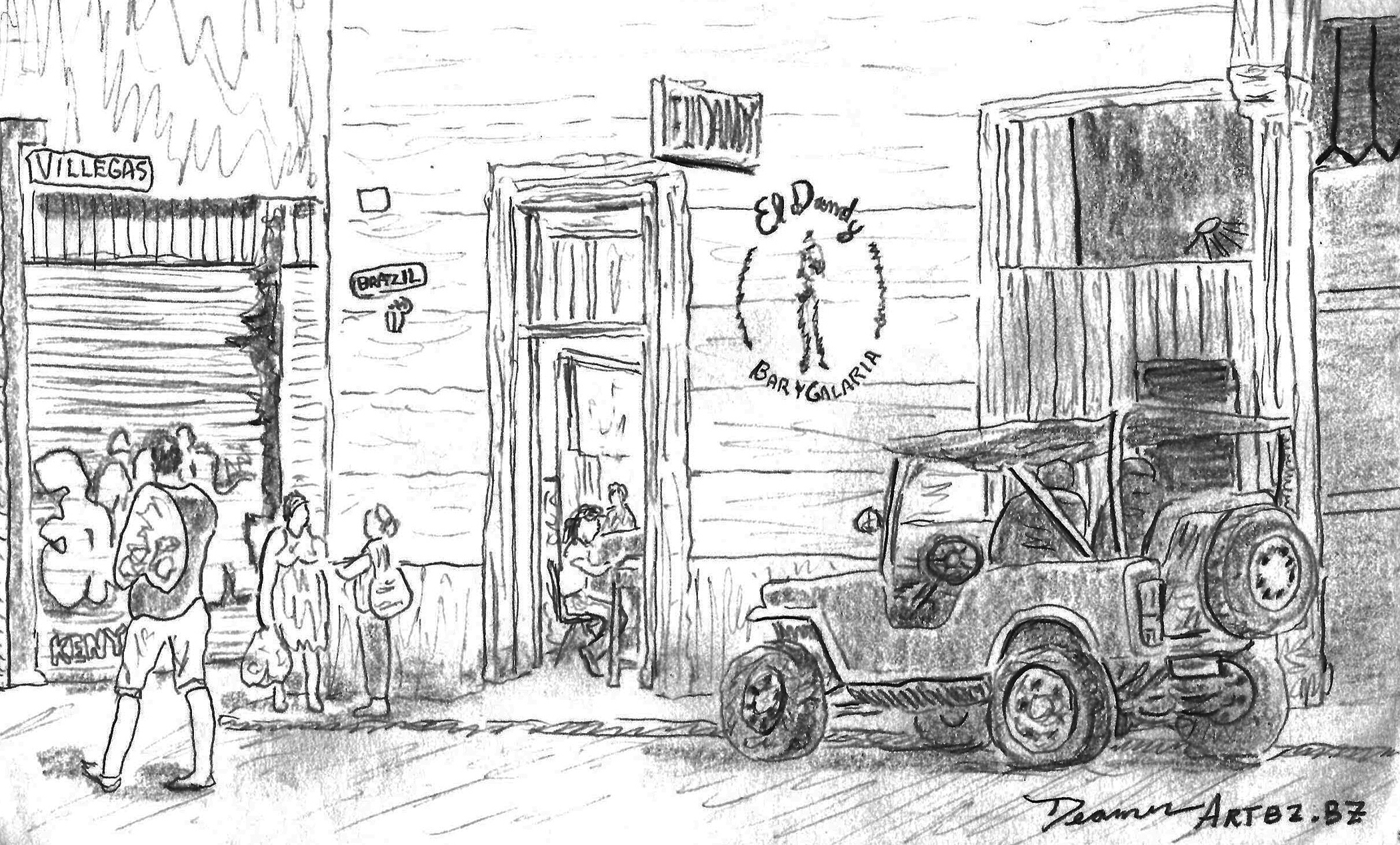 *Restaurant Van Van – Classic Cuban Food & Music
58 San Juan de Dios
Jama - Asian Inspired Restaurant
261b Aguiar, La Habana, Cuba
El del Frente – Rooftop Dining
O'Reilly, La Habana, Cuba
Hotel Ambos Mundos – Lobby Piano Bar
153 Obispo, La Habana, Cuba
Drinks and Music:
Perhaps Habana Vieja's greatest asset is its many venues for live music, whether Calle Obispo, Plaza Vieja, or within its many other pathways, listen for the music to guide you to your next location to stop, indulge and enjoy.
Rocio Music Experiences
Any Airbnb experience with Rocio is special. Rocio's passion for music and life is simply a joy to be around. Don't visit Havana without enjoying an experience with Rocio.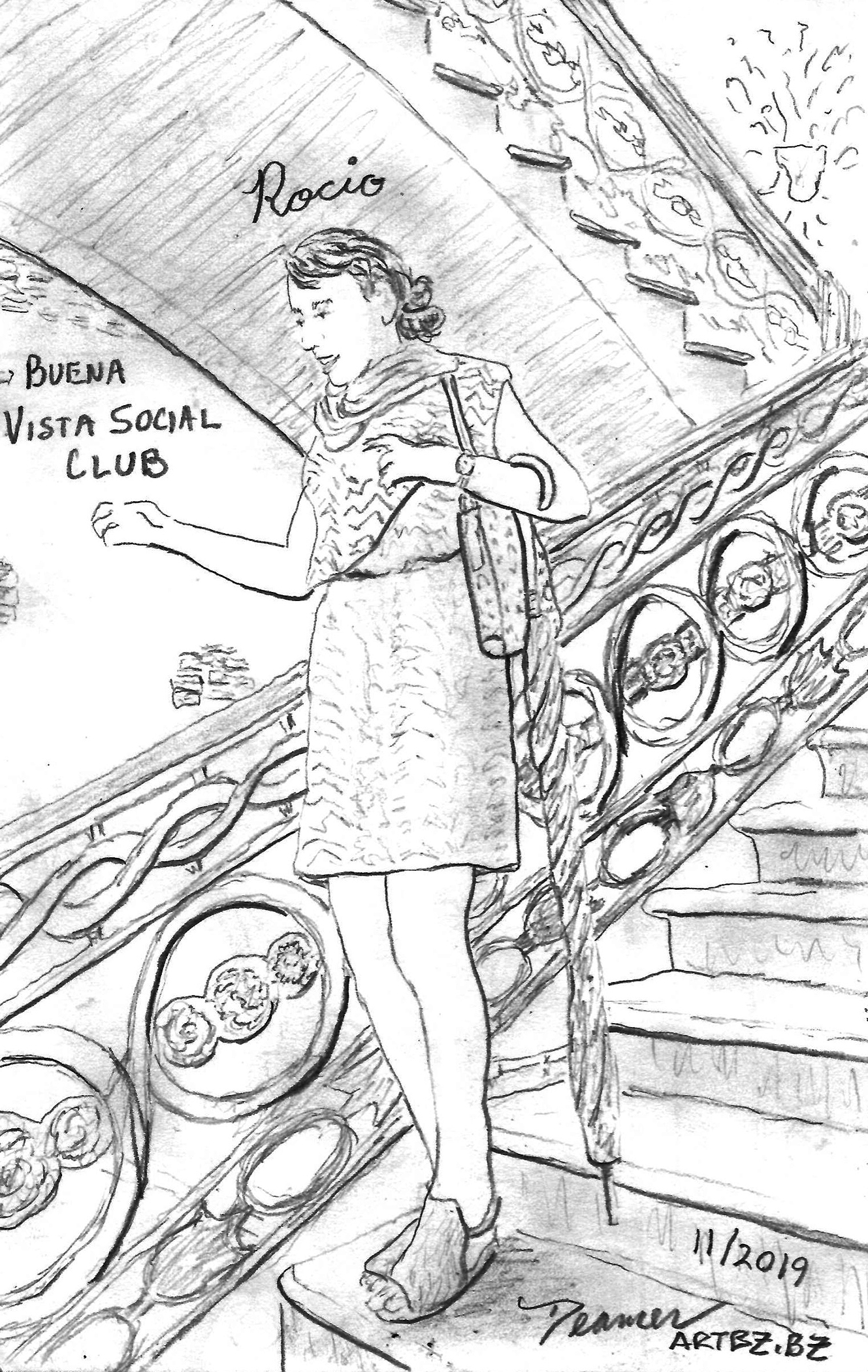 Central (Centro):
Nazdarovie – Soviet, Great sunset view
Malecón #25 2do Piso e/ Prado y Cárcel
Sia Kara Café – Paella & Daquri Masterpieces
Calle Barcelona Behind El Capitolio
Fábrica de Tabaco Partagas Cigars and Bar
416 Industria, La Habana, Cuba, Behind El Capitolio
Romeo Y Julieta Cigar Factory & Tasting Room
Calle Padre Varela
Callejon de hamel – Street Art bars & café
Calle Aramburu - Afro-Cuban art by Salvador
https://en.wikipedia.org/wiki/Salvador_Gonzáles_Escalona
Vedado & Miramar:
*Fabrica de Arte Calle 26
Cultural Center, Art, Food & Bev
*El Cocinero Calle 26
Omar's Favorite Restaurant in Fabrica de Arte
La Casa de La Bombilla Verde
Calle 11, No. 905 entre 6 y 8
Pazillo, Habanero youth bar
6. Vedado., 10400, Calle 5
La Cocina de Esteban Calle 21
Café Laurent Calle M
Amore Heladeria Calle 15 y M
Waoo (wow) corner 25 Calle L
La Garmer Panadería, Miramar, Calle 26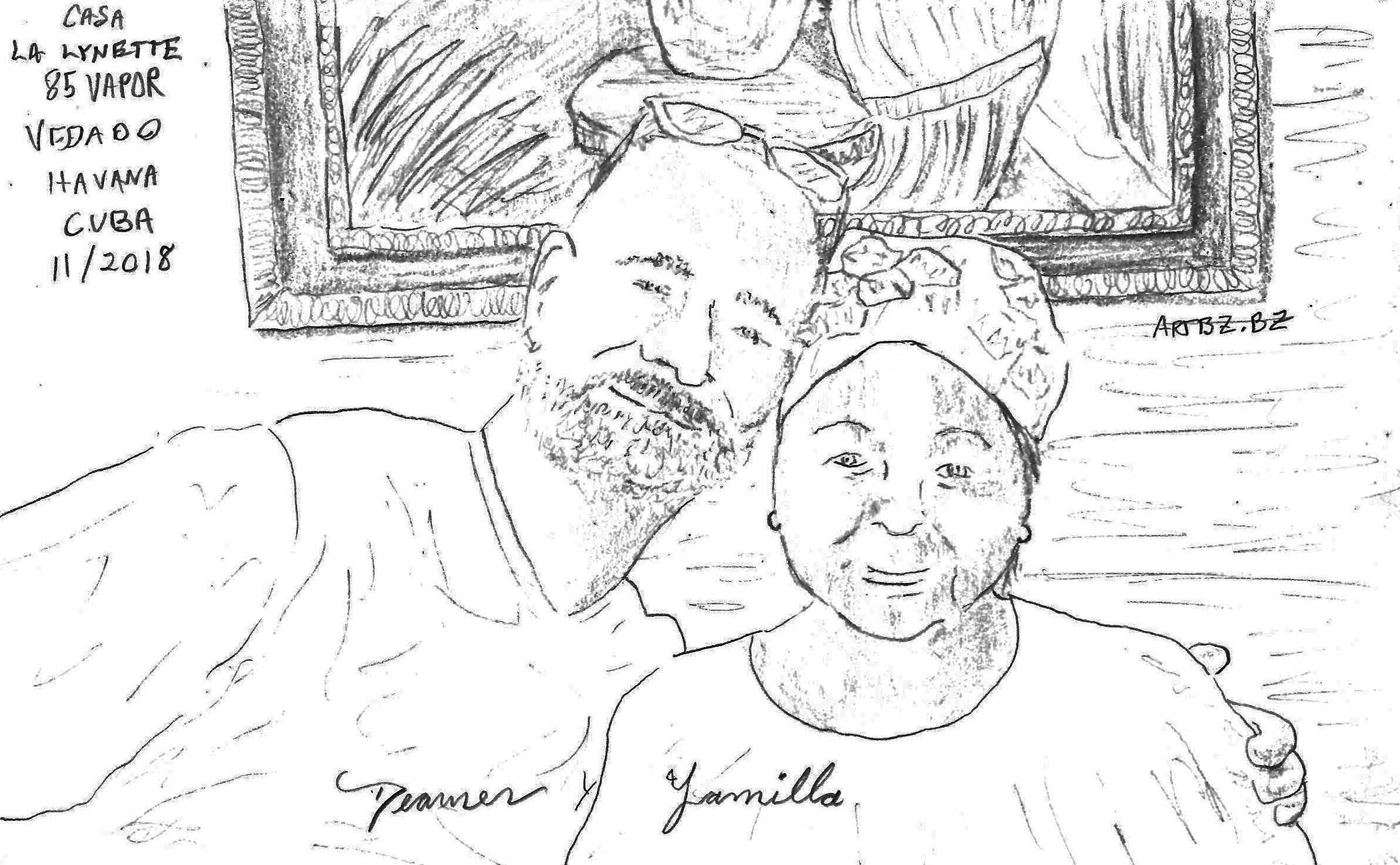 La Lynette Airbnb Apartment
Omar and I highly recommend staying with Linet and Minne while visiting Vedada. They are such friendly hosts, its location very convenient and they offer one of the better bargains in Havana - ENJOY!
Royce's restaurant, Monterey CA (F) Omar's family restaurant is fictional but has resemblance to the author's former restaurant, Royce's name was penned to honor a great Utah restaurateur, Royce Rosendaal. Who gave the author his first restaurant job.
Pajaro Street Grill (R) Deamer's former dinner only restaurant. Founded in 1999, enjoying a twenty-year run, two blocks from "Oldtown," Main Street, Salinas. The birthplace of Chef Omar, who has taken over the web site,
psgrill.net
, to keep you informed of his adventures and share a passion for food and hospitality
An Orisha Table
Aggayu
Fearsome giant, volcanoes, magna-inner earth, deserts, currents, anger-fire, Chango's father
Aja
Orisha of the forest, the Animals within it and herbal healing
Aje
Material wealth, money, currency, markets, and trade. She is also the Orisha of dyes and pigments. She is a water deity born from Yemaya and Obatala.
Ayao
Air
Babalu Aye
father, lord of earth, powerful, feared and loved, punishes with disease rewards with health, avoid using name Chango Belligerent, proud, dance music drumming, thunder and lightning, fire, war, male beauty, war, seducer with charms&lies
Eggun
Discrete, spirit of the dead (ancestors), Connects us to orishas, candles flowers rum & unlit cigar
Eleggua
Mischievous trickster, Represents the beginning and end of life, door to communication ESHU (Elegua's shadow)
Ibeyi
Genial, Devine twins (girl & boy), magical, protected by Chango, joy, mischief, abundance, childish glee, curious
Inle
Generous, Health and medicinal healing, man with fine features of a woman, patron of homosexuals
Nana Buruku
Grandmother of Orishas, female supreme being-created universe, Ill tempered, CHILDREN: LISA (sun spirit) MAWN (moon spirit)
Oba
Deity Loving sacrifice, Chango's 1st wife (cut ear for him), symbol of conjugal fidelity, repressed love & sacrifice
Obatala
Kindly, creative, calm, creator of the human body and giver of our head, white,
Ochaoko
Hard work, agriculture, land & its fertility, food of the world, plants & animals
Ochosi
The Devine Hunter, crossbow & arrow, lord of justice, Patron of those with law troubles - inseparable with Oggun
Ochun
Sensual, Queen of rivers, sweetness, love seduction, inspires sexual love, promotes fertility, also jewels and fine things, social climbing
Oddua
Grim-faced, gender fluid, sibling of Obatala, helped with creation, Patron of trans people and those in transition
Oggun
Daring, owner of the metals, minerals, patron of laborors, tools weapons, farming, raising animals, locks & chains
Olofi
The Creator, ruler of earth, conduit between earth (Aye) and heaven (Orun)
Olokum
Orisha of ocean, Enigmatic, androgynous, boats & anchors, doll with snake
Orula, Orunmilla
Wise, power to influence destinies, yellow and green, herbs roots coconut honey palm oil
Osain
Plants, Herbs, healing, magic
Oya
Storms, wind, rainbow colors and/or DARK RED & BROWN, purifies by blowing away
Yemaya
Mother, comfort, cleansing, goddess of childbirth & water the sea, fierce if needed, patron of pregnant women and the lost & lonely
Yewa
Austere, Beauty, grace, garden, flowers, death (watches over cadavers) Olofi's favorite flower
There is some variation in names and attributes given Cuban Orishas due to the blending of different African cultures with Spanish Catholicism and a new world. This is one static list of what is actually an ever-evolving religious mysticism.